These sneakers have a secret...
I gave the Wittner platform loafer/maryjanes from yesterday a bit of a trial run. Preliminary findings indicate that they will indeed be suitable for dancing and hellraising, however if I change my mind there are always these French nineties Superga-esque platform sneakers which I scavenged today: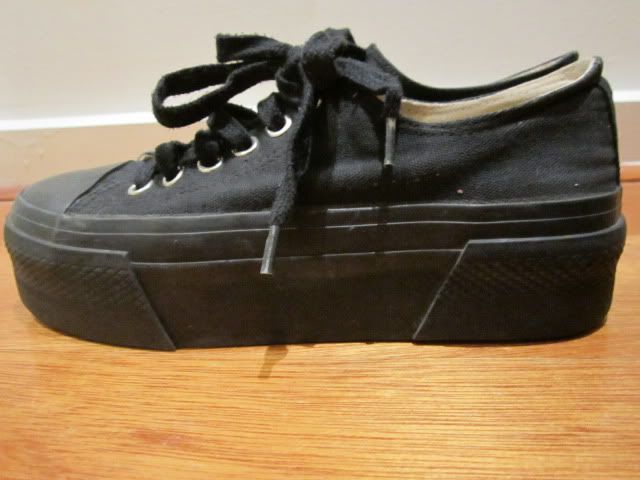 They'd certainly give me a fair amount of the extra height I require for any live show where I can't sit on someone's shoulders (in other words, all live shows now that I am no longer a sylph-like teenager, and have 42 year old husband instead of teenage boyfriends with abs of steel and oxen-type abilities to heft hefty weights/girls aloft for extended periods while also moshing).
There's about a foot between my two feet.
In reality these sneakers are probably destined for my friend's stall at
Lost & Found
, and then onwards onto the feet of someone barely born when they trod the earth first time around. I am still hunting down my real nineties trainer holy grail - the Nike Air Terra Humara (shall have to post about that one of these days), these really can't compete. For one thing, the font is tres daggy: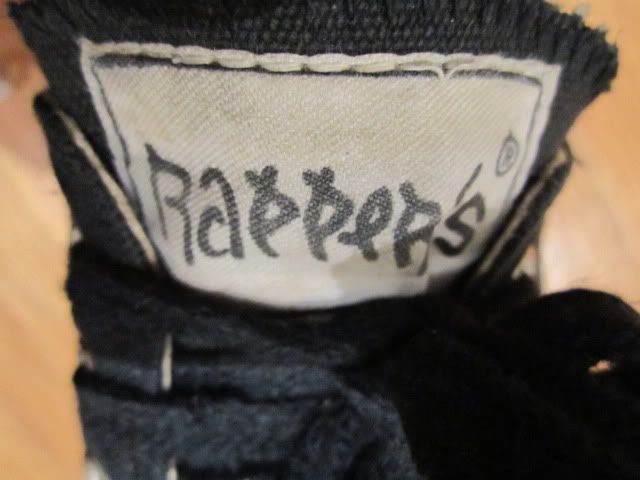 Rappers.
...although all the text inside is in French, which gives them an incongruous air of classiness.
Skye
PS. My original 1997 Air Terra Humaras were in a turquoise/grey/silver/black colourway that fucking ruled. I am so sad (in a totally non-sad, non-compulsive acquisitional kind of way) that I missed out on the re-issues from a year or two ago, I must confess I do check ebay for them in idle moments. Orange!